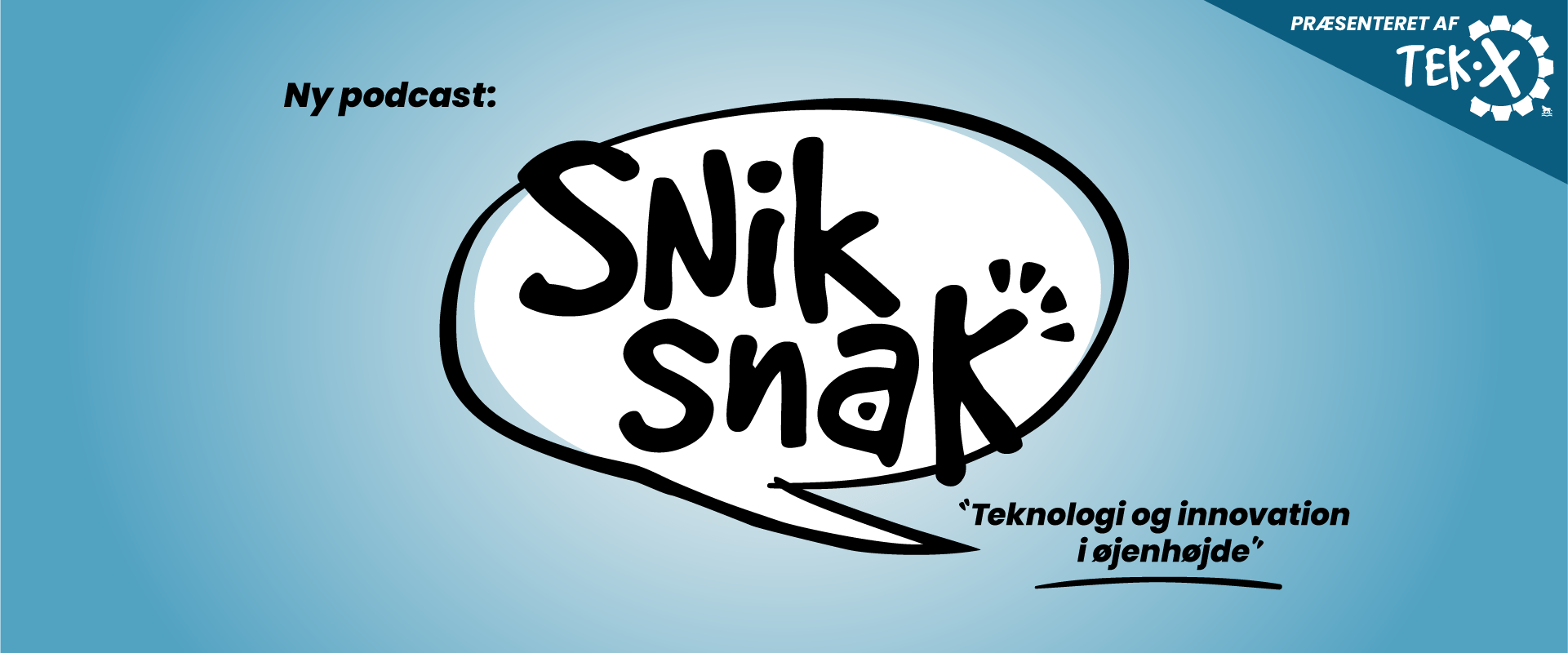 Snik Snak: Teknologi og innovation i øjenhøjde
Snik Snak er en podcast fokuseret på elevernes oplevelse af teknologi og innovation indsatsen i undervisningen.  Tidligere kaldt for "Elev Edition," Snik Snak giver elever fra 0.- 9.klasse en chance til at give deres mening om undervisningen, og fortælle om de forskellige T&I forløb de deltager i, og de flere teknologier de eksperimenterer med når de kommer til TekX.  Vi producerer alle afsnit af Snik Snak i podcaststudiet her på TekX.
Innovators: Technology and Innovation in Education
Innovators is an English language podcast recorded at TekX that sets focus on implementing technology and innovation in the classroom. Hosted by technology and innovation teachers Kenneth Weiland, Oliver Fröberg, and TekX media consultant Brandon Lewis, Innovators dives into new technologies, educational models and methods for innovation. New episodes are recorded monthly at TekX.
All episodes of Innovators are available on the major podcast platforms!