A bucket filled with hundreds of small plastic bricks is emptied onto the kitchen table, followed by the unmistakable sound of small hands sifting through a seemingly endless pile of small random parts – this is quintessential childhood memory of playing with LEGO that many of us share. However, it would be a mistake to assume that LEGO bricks are just toys for children. This highly sophisticated interlocking brick system has been used to build endless creations, from houses to castles, trains to spaceships, cities to entire worlds. But what happens when we take that beautiful chaos of random LEGO bricks, use time to organize the pieces, and put serious thought into bringing the bricks into the classroom?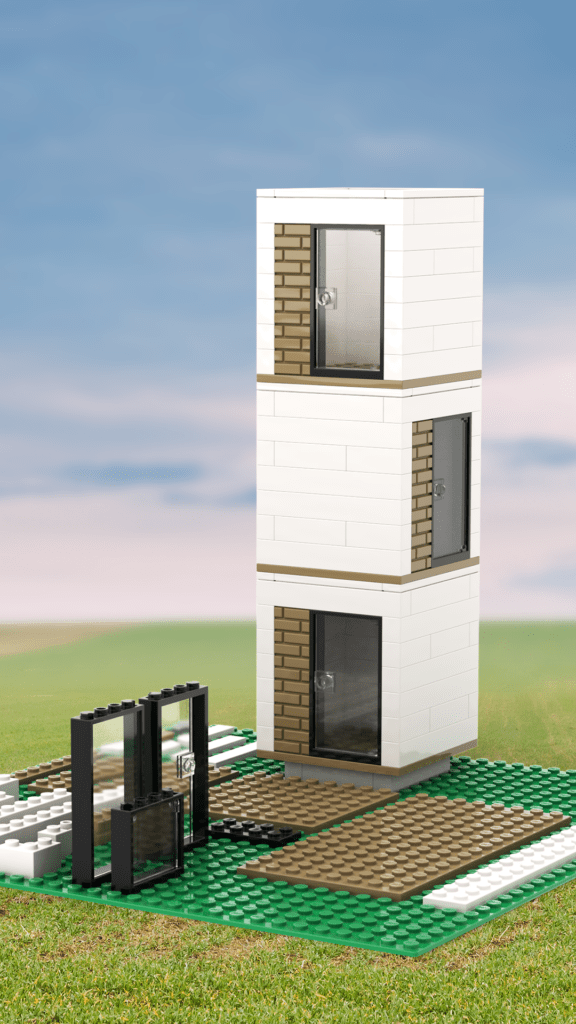 That is exactly what LEGO Challenge aims to do – utilizing the brilliance of the LEGO System in combination with an excellent 3D design program called Studio 2.0 for an innovative and engaging learning experience.  In the course of a 2 – 3 day lesson plan, students will take a deep dive into the LEGO system and explore its infinite possibilities, not just as a toy, but as a tool for serious design work.
Through a series of building challenges, students will gain a thorough knowledge of the LEGO System, design and build scalable structures using both computer generated models and actual LEGO bricks, and finally design complete construction processes with useable instructions that other users can follow.
Download Studio 2.0
Design LEGO creations in 3D and generate building instructions
Download Studio 2.0
Design LEGO creations in 3D and generate building instructions
Three challenges for aspiring builders
LEGO Challenge includes 3 challenges in increasing levels of difficulty. Students begin by deconstructing all the existing LEGO models, and sorting all the pieces according to type, size and color. After deconstruction and sorting, students are ready for the first challenge –  Rapid construction of a LEGO tower in 10 mintues! See all challenges below:
Tiny House Modular Construction
Create Instructions in Studio 2.0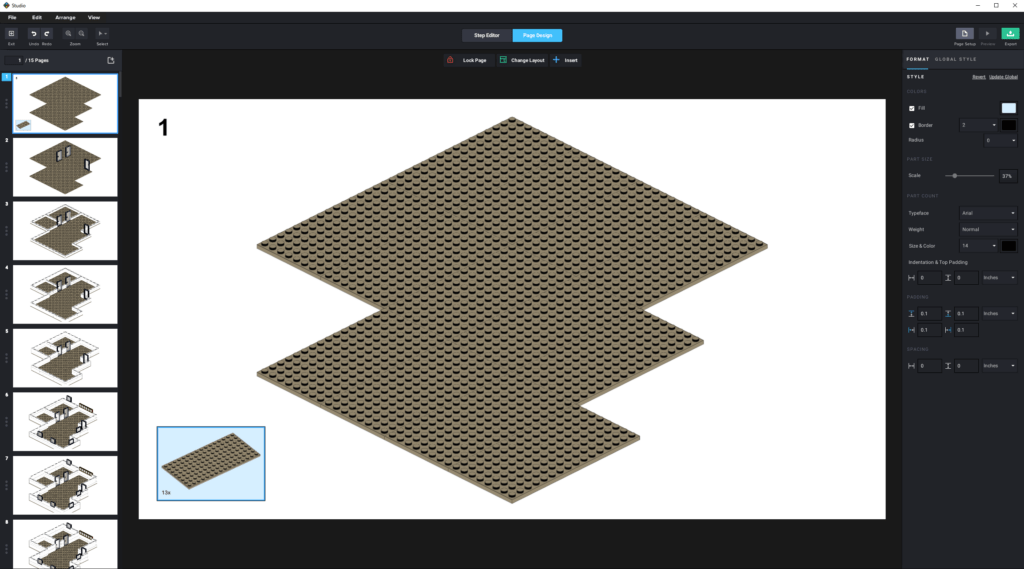 Studio 2.0 essentially enables students to design their own LEGO sets from scratch and generate and edit instructions for their 3D models.  In Instruction Mode, users can edit each step, adjust the layout of individual pages, and choose from a variety of options to make the instructions clear and understandable. Just like in real LEGO sets that could be purchased from a store, instructions generated in Studio 2.0 can be used to guide the end user through the step by step building process.
Render Photoreal Shots and Animations
Studio 2.0 also allows users to render out high quality photorealistic images of their models, complete with detailed textures, shadows and reflections that can be found on real LEGO pieces. Images can be rendered with or without backgrounds and in multiple resolutions. This function is perfect for students creating presentations of their models where they need to show multiple angles of their build.
Building LEGO models at TekX
At TekX, we have assembled a collection of LEGO pieces that were selected specifically for creating architectural models. We have a large assortment of plates, tiles, bricks and plenty of doors and windows in realistic colors so that students can focus on form and function in their design process. All bricks are sorted according size, type and color for an efficient building process. Before building with our bricks, you can plan your build in Studio 2.0, and use our Start Set file which includes a palette with all the bricks in our physical collection.
And when it's time to spice up the designs up with more colors, we have a massive LEGO table in the foyer full of unsorted bricks in all different colors – just like your childhood LEGO bucket!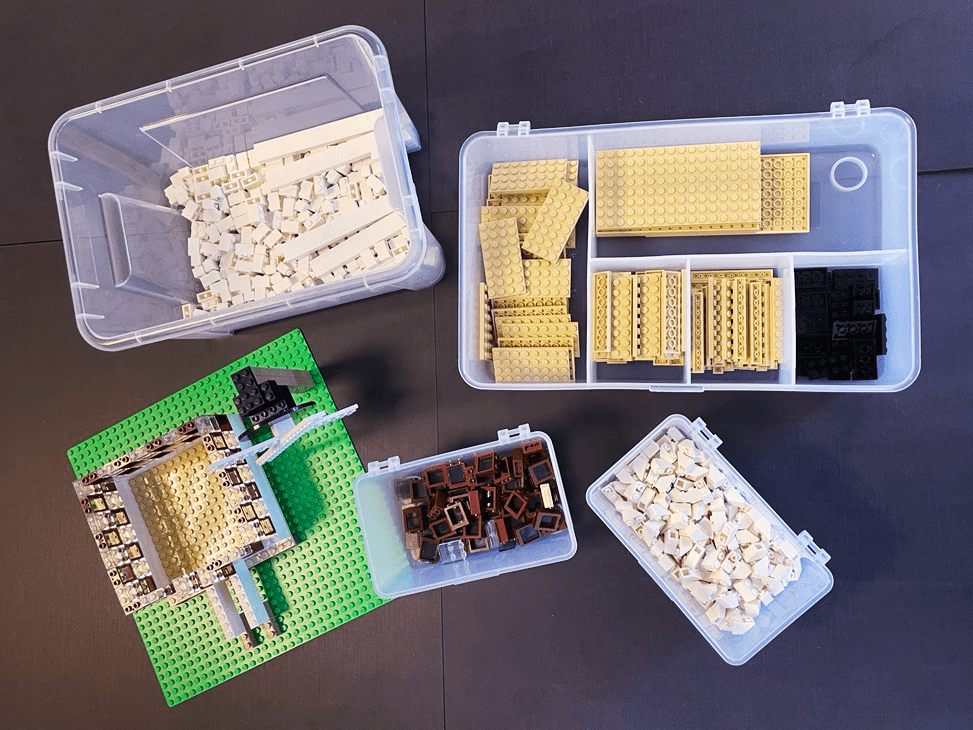 LEGO Challenge Lesson Plan
Download the LEGO Challenge Lesson Plan as a powerpoint file. Includes notes for the teacher, as well as links to Studio 2.0 and the TekX Start Set. You can preview the lesson plan in the PDF version below.
Teachers in the City of Rødovre can plan their visit now and get ready to draw, design, and build with their students using LEGO and Studio 2.0  at TekX. Happy building!!