Ungdomsbyen teaches entrepreneurship at TekX
Students in 7th grade at Hendriksholm Skole learn about entrepreneurship, businesses, logistics, and economics through the HANDEL course from Ungdomsbyen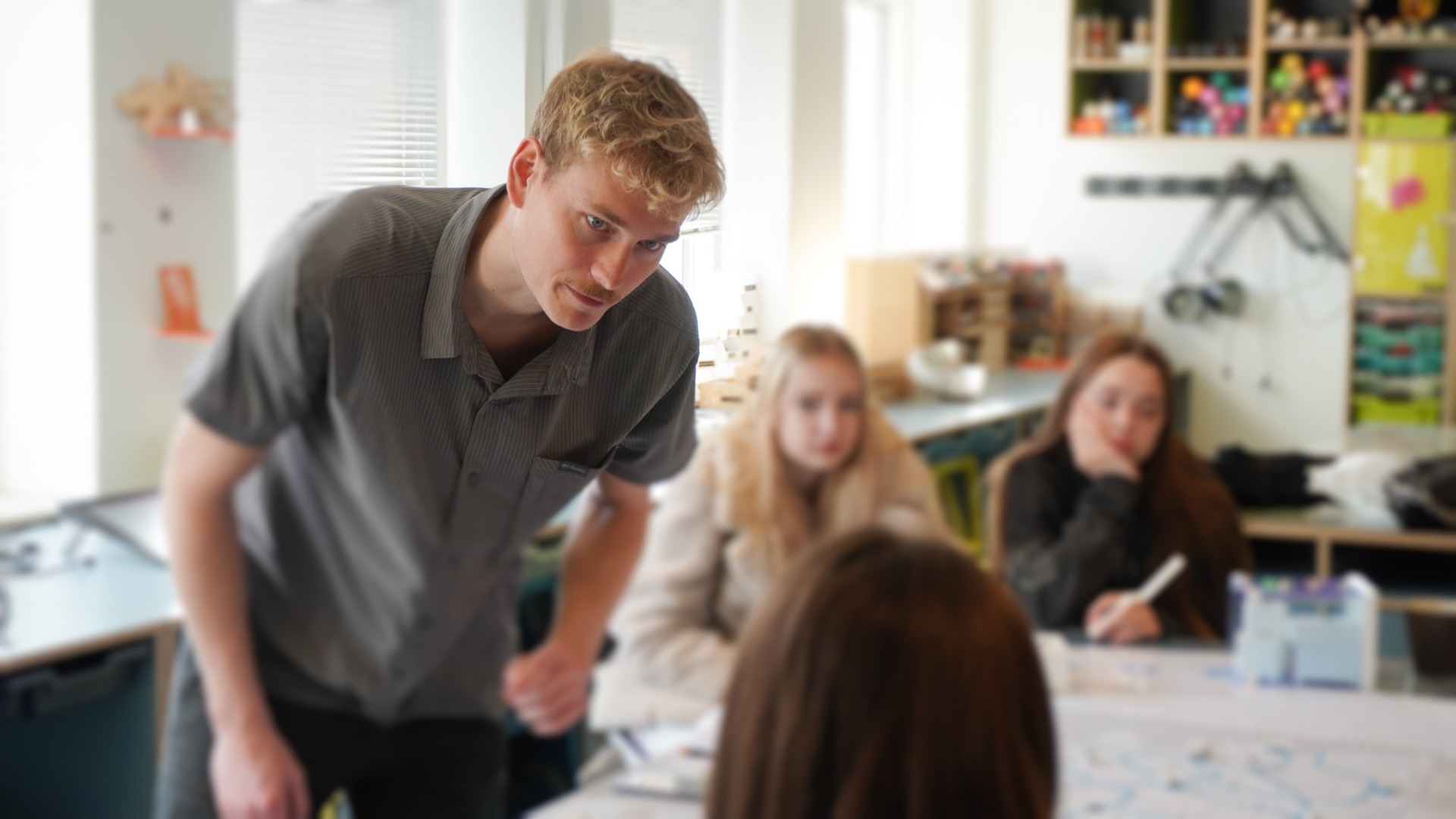 When students get the opportunity to learn something new with a clear connection to the real world, it's always more exciting than normal classwork. Being able to actually apply school subjects in practical learning experiences would even better, especially in relation to choosing an educational path. For youths that dream of one day running their own businesses, it would be especially appealing to learn about real companies and brands they recognize, and get a sense of how they operate. In fact, this all sounds more exciting than a regular school day, right? Well these are exactly the types of learning experiences that Ungdomsbyen (Young City) endeavors to facilitate for youths in public school in Denmark. This week, students in 7th grade from Hendriksholm School have just concluded a course entitled "HANDEL: Sammen handler vi om fremtiden (TRADE: Together we trade/act for the future*)" with Ungdomsbyen here at TekX. HANDEL ("Trade") is a learning sequence that focuses on entrepreneurship and economics in the retail industry, and gives students a taste of real world business experiences.
* In Danish, the word 'handel' can be translated to 'trade,' however the verb 'at handle' means 'to act.' In this case, the course title is using a play on words to relate trade and economic activity with taking action to create a sustainable future.
HANDEL course sequence from Ungdomsbyen
Students that participate in HANDEL get the chance to visit several businesses in Copenhagen, and work with simulated business projects. For example, students can setup a webshop, or arrange and decorate a physical store.  During the week long course, students were exposed to a range of experiences, several of which made big impressions on the young participants. At TekX, students concluded the course sequence by playing a boardgame specifically developed by Ungdomsbyen to teach supply chain principles and logistics for businesses.  They also spent time reflecting on the weeks activities, and for a final task, made videos that summarize their experiences.
"The webshop on Wednesday was really fun. It was fun to enter products, set prices for them, and create engagments for specific time periods, and to write about the store… I was in heaven!"

– Noah, 7th grade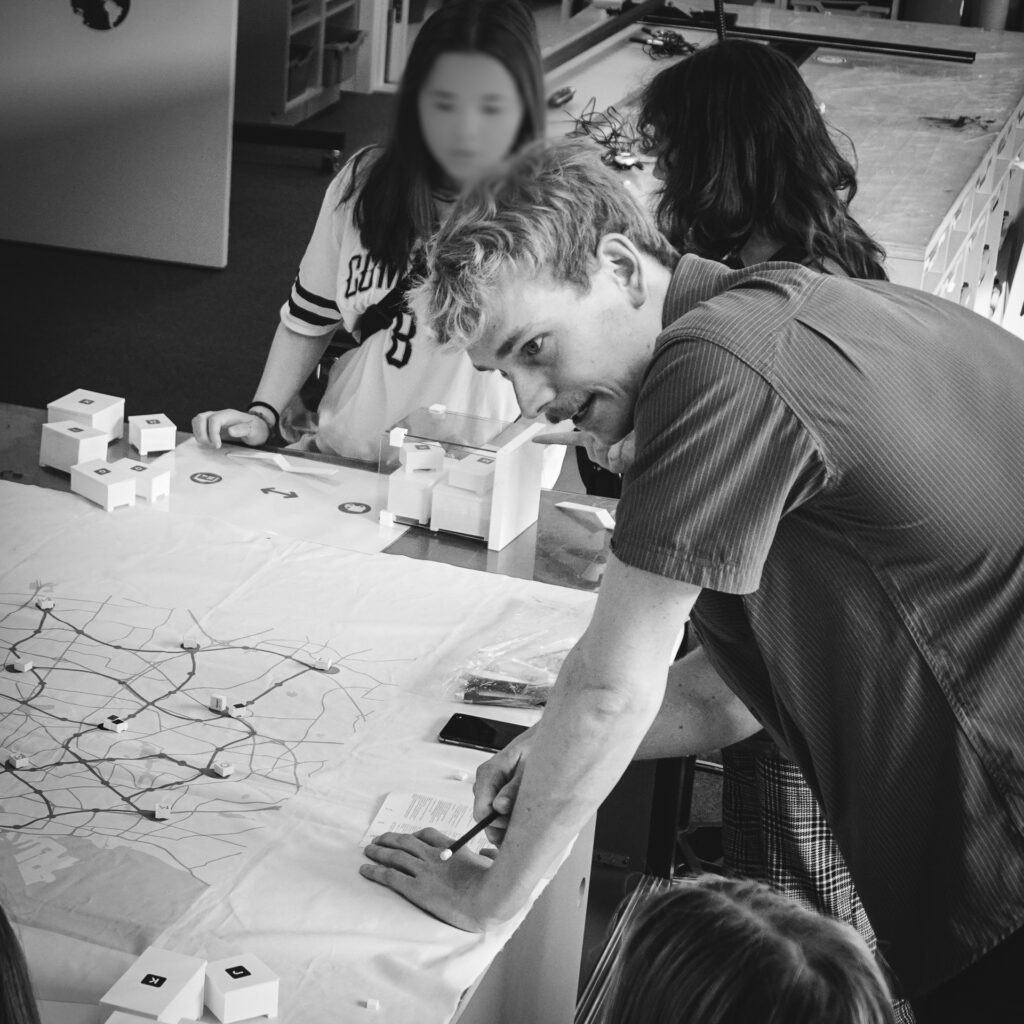 With so many different learning experiences and activities in play, it makes sense to work in places with many possibilities for creativity, access to resources and ample workspace.  For Ungdomsbyen, TekX is an ideal place to run courses. Asbjørn Ried, a pedagogical consultant for Ungdomsbyen, believes Tekx is especially well equipped to this type of project.
According to Abjørn, "TekX is a super partner, because TekX represents the hands-on/practical approach to problemsolving that we in Ungdomsbyen believe is necessary in order to involve and embrace as many students as possible, who all learn differently. The cohesion between problem solving and technology – which is presented in TekX's welcoming and curiosity driven framework – gives students the desire to get engaged and be a part of grounding the whole "Together we trade for the future" course as a special and exciting week. AND it's an advantage that the students are familiar with TekX, and connect (it) to something positive – it adds some calm to an otherwise new and slightly overwhelming week, that they know they will end the week at TekX."